Oorja Energy Eng'g has been shortlisted as one of the semi-finalist for the Global Cleantech Innovation Program (GCIP) – 2017 for its innovative solar thermal based poly-generation system that provides Power, Heat and Clean water. The system is modular, highly scalable and cost 1/3rd the capital cost of Solar PV with storage.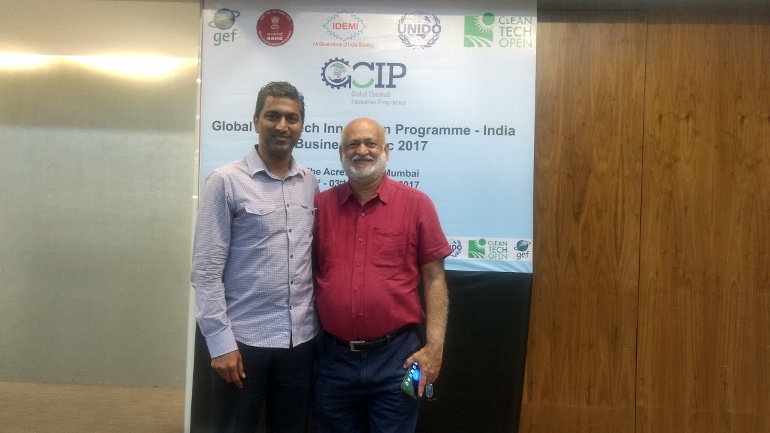 Global Cleantech Innovation Programme in India is run by United Nations Industrial Development Organization (UNIDO) in association with world's largest clean technology accelerator (Cleantech Open USA) under the aegis of the ministry of MSME. It was participated by all selected companies, their mentors, trainers from Cleantech Open and officials from UNIDO, MSME, NDRC and AEEE
This is the second year in a row that Oorja's innovation has been part of this program. Previously, Oorja's Radiant Cooling technology was selected.