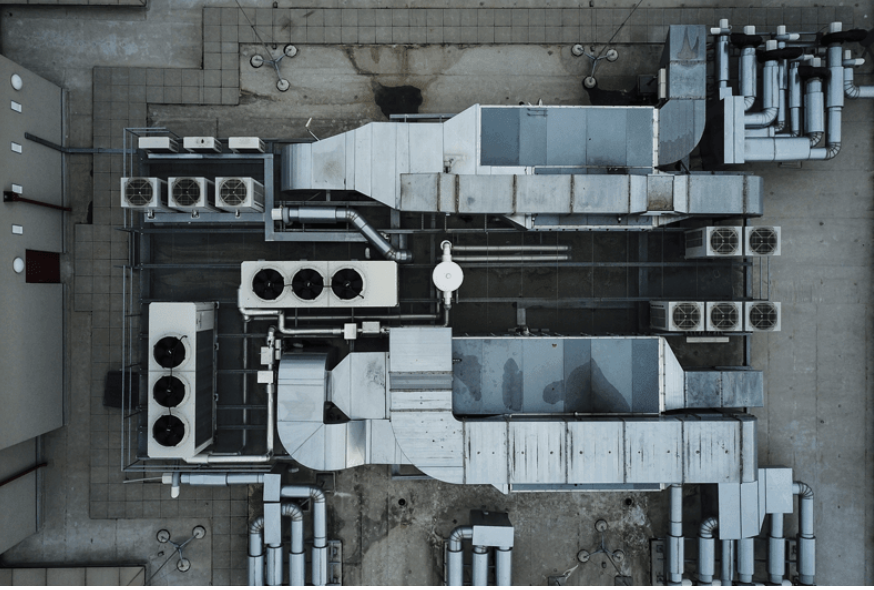 Cooling-as-a-Service (CaaS) offers no-risk option for the customers to adopt new energy efficient cooling technologies. This business model is the result of efforts by various agencies around the world to accelerate the adoption of energy efficient cooling technologies to achieve the goal of keeping global warming under 1.5 deg C target. 
Oorja offers Energy Efficient CaaS for commercial, industrial and institutional greenfield projects. Below is comparison of a conventional HVAC contract today vs Oorja's offering:
| | | |
| --- | --- | --- |
| | Standard HVAC EPC Contract | Oorja's Energy Efficient CaaS Contract |
| Upfront Capex for solution deployment | Borne by Developer | Borne by Oorja |
| Technology Evaluation & Risk through project lifecycle | At Developer's end | At Oorja's end |
| Operation & Maintenance Risk | At Developer's end | At Oorja's end |
| Total cost of ownership | Very High | Lower by 20-30% vis-à-vis standard HVAC |
What is Cooling as a Service (CaaS)?
CaaS is new model of purchasing HVAC/Cooling system where the customer does not pay for the equipment, pays only for the tons of cooling consumed, just like we pay for electricity or water today and pay to install an electric generation system or a water purification system.
What is Energy Efficient CaaS?
Energy Efficient CaaS not only provides cooling with no upfront costs and only monthly payments, it also reduces the Total Cost of Ownership (TCO) using energy efficient technologies. As the operational cost of a cooling system is much higher than its initial cost over its lifetime, Energy Efficient CaaS model uses the operational cost savings to subsidize the equipment.
Is this same as District Cooling?
A district cooling system is installed for a large group of buildings and provides only chilled water at the building. The building owner/operator has to design and install their own air conditioning system inside the building. Energy Efficient CaaS is installed at a building level and each building has its own system, though it is possible to install common system if they are inside the same campus. The key differentiator is that Energy Efficient CaaS is designed for maximum efficiency for each building so that the overall cost of ownership can be reduced.
What kind of buildings is Energy Efficient Cooling as a Service suitable for?
It is ideal for commercial buildings like Offices, Warehouses, Hospitals, Hotels, Data Centers, Airports etc. that have high usage of air conditioning. It may also be suitable for large residential apartment complexes depending on the usage of air conditioning.
Is there a minimum size of the building required?
Yes, we currently offer the service to buildings that are at least 200,000 sq. ft. Buildings of smaller size by having 24×7 air conditioning requirement can also choose Energy Efficient Cooling as a Service.
Is there a contract that I have to sign?
Yes, we require a contract for 15 years which is the life of the equipment.
Can I opt out of the contract?
Yes, one can opt out of the contract by paying for the cost of the equipment installed. The amount to be paid for opting out of the contract is agreed upon at the time of signing the contract. The amount to be paid differs based on the size & type of the system and the year one is opting out.
Will I be charged if I do not use the service after signing up?
There is a minimum usage commitment as a part of the contract and that amount will be charged even when it is not used.
Who will operate the cooling system?
We will operate the entire system installed at your premises. In some cases, our limit may be till the Air Handling Unit (AHU), especially in a multi-tenant buildings like commercial office complexes or malls where each tenant installs their own ducting system as per their interior.
Who will be responsible for maintenance & replacement of parts?
We will be responsible for that and our charges are inclusive of all operation and maintenance.
Do I have to pay the electricity bill for the cooling system
Yes, you still have to pay the electricity bill unless we are able to get a separate electricity connection for cooling system. The electricity consumed by the cooling system will be deducted from the charges to be paid to us.